We are marketing and distributing bearing in Pakistan since 1999 under the brand name of Supra. Our specialization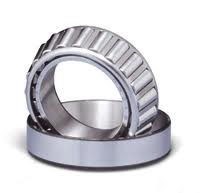 is in tappered roller bearing in automotive industry. We have very efficient distribution network in all over Pakistan which covers 52 cities. Our main focus is on original equipment manufacturer (OEMs) and after market customers respectively.

For over 12 years the name supra has been synonymous with high quality tappered rolling bearings for automotives. Since the beginning we believe in constant improvement of systems for giving prompt service to the customers.